OCS Inventory News
OCS Inventory News has been added to OCS Inventory 2.6. This feature allows you to view the latest OCS news from your dashboard.
Enable OCS inventory News
Click on Configuration then General configuration and Interface.

Consult the news
Navigate to your dashboard and click on See news for display news menu.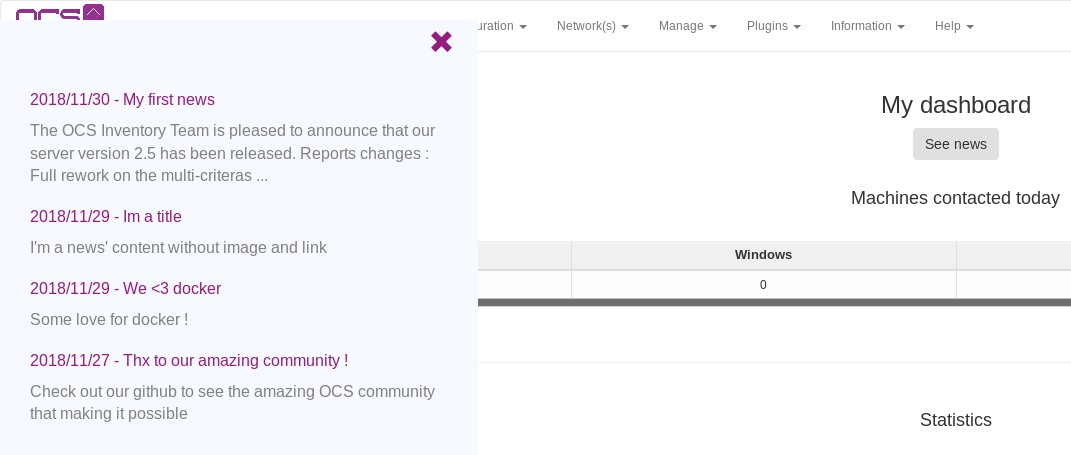 Click on the news title for read it !

Click on the arrow for return to ne news menu or click on the cross for close all news menu.